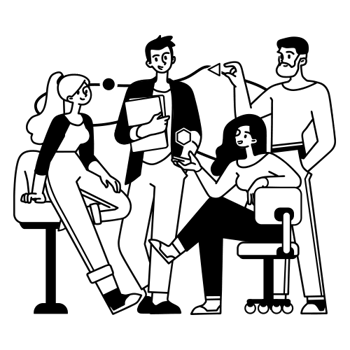 It's what we do.
We're thrilled to have the opportunity to work with you! Kindly complete this form so that we can be fully prepared for our first call. Once you click "Submit", you will be directed to a scheduling page.
You join a series of 1-hour working sessions, where we support you in building the site you need.
The "Build it with us" package consists of 6 hours of working sessions with unlimited support during implementation. We prefer to meet 3 times per week so that you can get everything published in exactly 2 weeks!
What happens after we're done?
Don't worry! We do not vanish after your site is published. One off questions are always welcome, but if you find you need a higher level of support, we offer several tiers of ongoing support depending on your needs.
We'll lay out your site!
Design and style done for you.
You give us the right words.
You publish something great.
Spread your message in style.